Associate Model
Safety Culture Development has access to a network of associates who are well experienced in safety culture alignment and safety leadership. Many have worked internationally on projects for major companies such as ExxonMobil and BP. When additional support or expertise is required we use experienced associates who best match the project and our client's culture. One group we are associated with is EDF International.  http://edfinternational.com/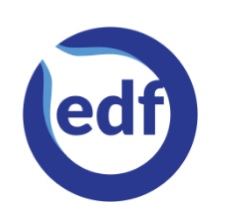 Trevor Strother, Director
Approach to Safety Culture Alignment
Trevor, founder and Director of Safety Culture Development has over 30 years of consulting and operational experience in both the development of and practical implementation of organisation strategy.  Over the past 15 years he has applied that experience to the development and enhancement of Safety Culture and its alignment and integration with the broader organisational culture.
Trevor believes passionately that a pragmatic, action oriented approach to his consulting assignments must be taken, that they are and closely aligned with the operations of any business with a focus on ROI – i.e. to make a difference. He understands the need for safety culture to be aligned with the organisations vision and values to achieve desired results for stakeholders
Safety Culture Development Experience
Prior to forming Safety Culture Development, Trevor was Regional Manager, Asia for EDN (Enterprise Development Network), an Australian company providing organisational change, safety leadership and behavioural safety consulting and training services primarily to both upstream and downstream oil and gas industry internationally. Trevor was with EDN for 10 years, providing these services throughout Asia, UK and Europe, North America and the Middle East.
Before moving into consulting, for 10 years Trevor was a member of an executive leadership team responsible for a major turnaround of a poor performing retail business. The team was responsible for determining the business vision and its values, and the development and implementation of the strategic to achieve the vision.  His specific responsibility was for the development and implementation of organisational and people development strategies consistent with the vision and values. Before that, Trevor worked as an organisational development consultant in the finance industry.
Trevor works with companies both within Australia and internationally in the following areas:
Safety Culture Development
Safety Culture Alignment
Safety Leadership
Behavioural Safety
Developing vision and values led organisations
Organisation (including divisional and project) safety alignment and change
Leadership development
Education and Accreditations
Trevor holds the following formal qualifications: 
Bachelor's degree in Business from the University of South Australia,
Certificate 4 in Frontline Management,
Certificate 4 in Training and Assessment,
Certificate 4 in Occupational Health and Safety.
In addition he has the following accreditations:
DiSC
Hogan Assessment
Team Management Systems (TMS)
For more information
You can reach Trevor at trevor@safetyculturedevelopment.com.au or fill in the form.